Our fabrications service includes a range of new and traditional methods of metal working including punching, bending, welding and assembly. Our range of tooling equipment, allows us to manufacture bespoke product bends. Our team of specialists are skilled in bending sheet metal from 2D into 3D forms.
We employ highly skilled welders and pride ourselves in our accuracy. Our technicians are fully certified and have a number of welding accreditations. Throughout all stages of production, we ensure all products and fabrications are mechanically assembled to the highest quality.
Combined with our expert design service, laser cutting provides a precise, elegant and cost effective fabrication solution. Our full laser cutting service enables you to create complex product designs of the highest quality.
Our skilled machine operators use the latest laser machines to cut precisely through a variety of metals such as steel, stainless steel and aluminium to reduce the time and cost of production as well as removing the possibility of human error.
Keeping your fabricated products and components in the best condition can be a difficult task. Using our state-of-the-art powder coating facility, we can ensure the coating on your products is attractive with a durable finish.
Powder coating is available in a range of standard colours and we are happy to provide colour samples on request.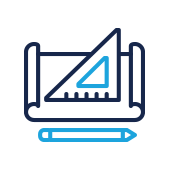 At C&C Fabrications we specialise in the design, manufacture and installation of bespoke products. We can offer bespoke fabrication to clients who are after fabrication solutions that are unique or a one-off.
There is no 'one size fits all' approach when it comes to metal fabrication projects, that's why our highly skilled team of designers, technicians and fabricators are capable of producing bespoke fabrication products and services to suit your metal fabrication needs. This accompanies our state-of-the-art machinery and equipment which are capable of numerous fabrication techniques.