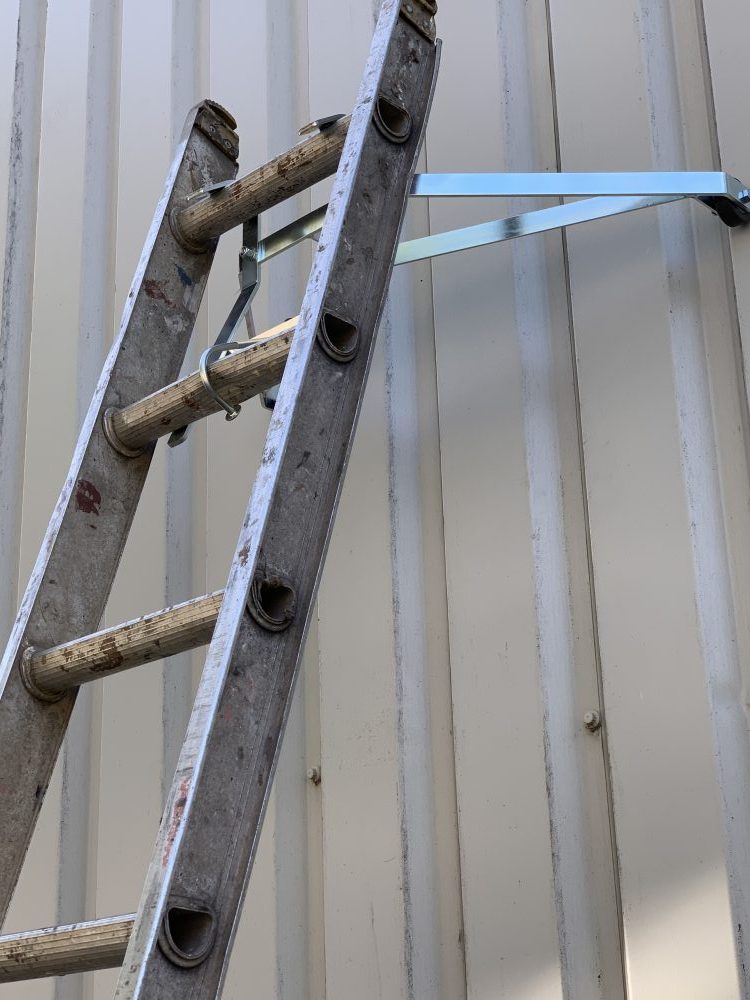 The Ladder Stand-Off System,

This is the home of TopMate. 
'Topmate' has been designed to be used in conjunction with Laddermate to enhance sideways stability and improve access to difficult areas such as fall pipes, guttering and sills.
We strongly recommend that when using Topmate, Laddermate is also used to create a safety system.
There are several benefits to using TopMate:
High friction rubber wheels give increased sideways stability
Fits all ladders with rung centres 23-30cm
Simple to assemble, attach and use
Ideal for use with Laddermate
Easier ladder extension
Prevents damage to building exteriors
Easier gutter, sill and roof access
Provides 20cm 'stand-ff' to span downpipes
Who is using TopMate:
We have supplied literally thousands of companies over the last 10 years from Penzance to The Shetlands and in France, Belgium, Cyprus, Denmark, USA and Canada. These include over 120 local authorities, many Blue-Chip companies including the leading satellite TV company, major painting contractors, window cleaning companies, telecoms, electricity companies, Universities, Police, Fire Brigade, sign and security installers and more.