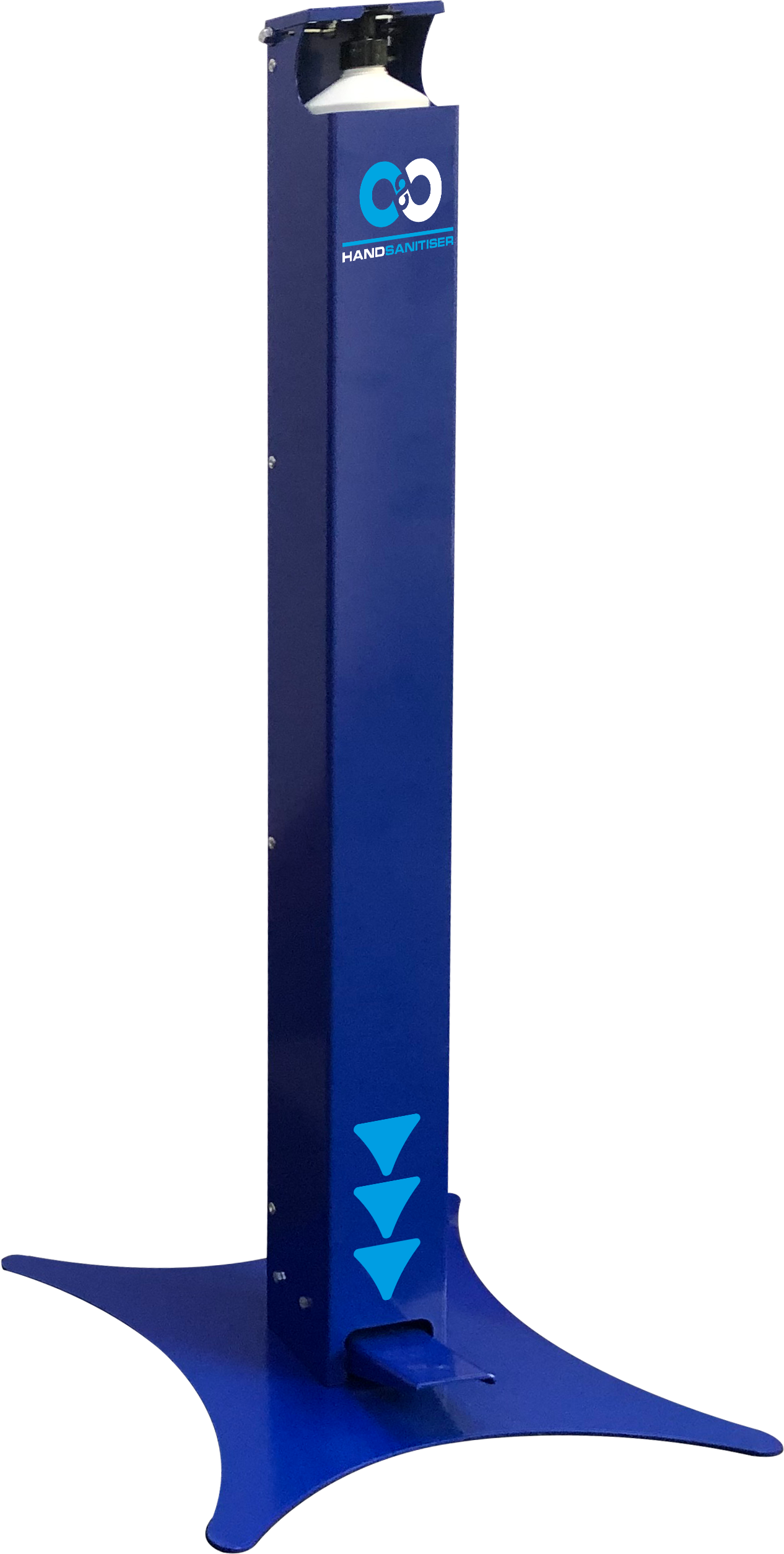 Hygiene is our number one priority.

This is the home of the C&C Hand Sanitiser. 
To ensure the highest hand hygiene standards is to use hand sanitiser. However, touching a bottle used by hundreds of people is counterproductive.
Introducing the latest innovation from C&C Fabrications. A steel fabricated, foot pedal operated hand sanitising station.
It is the perfect hand sanitising solution for high footfall areas, anywhere with large crowds, retail environments or busy event venues.
Protect your customers and keep them safe before they enter your premises.
Foot operated hand sanitiser dispensing unit
Made in Britain with steel
Considerably reduces risk of infection
Suitable for retail environments, offices, event spaces, supermarkets and almost anywhere with high footfall
Easy to clean
Secure and lockable
At just under 1 metre tall and made from durable steel construction it is sturdy and easy to use. The foot pedal hand sanitiser dispensers are manually operated and do not require batteries or power supply.
All purchases come with a 1 litre bottle.
Stand out from the crowd with the C&C Hand Sanitiser
The foot pedal hand sanitiser comes in two sizes and three options; stainless steel, powder coated in any colour or fully bespoke and branded.
Don't just provide your customers with a bottle of hand gel and toilet roll for everyone to touch with their hands. Set the bar and stand out from the rest with a fully branded product that demonstrates your businesses commitment to the highest hygiene standards.